Clay Oven - A DIY With Mud and Sand
Clay oven is a continuation of my DIY oven projects. This project was as exciting as the brick-oven project. It involved sourcing materials like the base, platform, clay, sand, saw-dust etc. This too is on the roof of my house.
 Photo 1
Photo 2
Photo 2 shows the profile. You can see that it is a small one. The diameter is about 19" and the height about 14".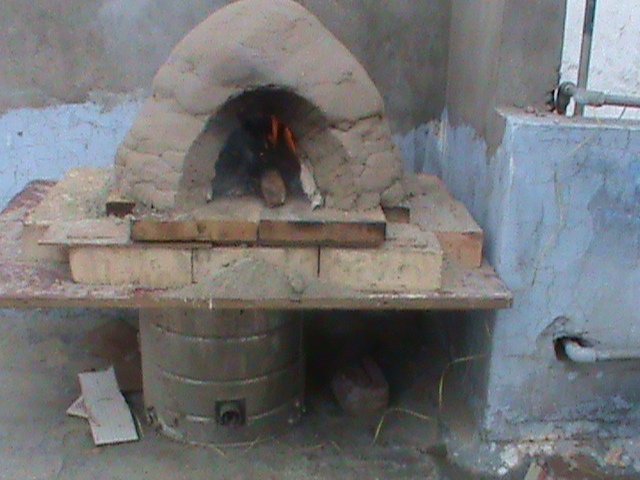 Photo 3
Photo 3 shows the oven on a plywood platform, which is placed on an old metal water boiler drum. The oven opening is quite small - around 11 inches.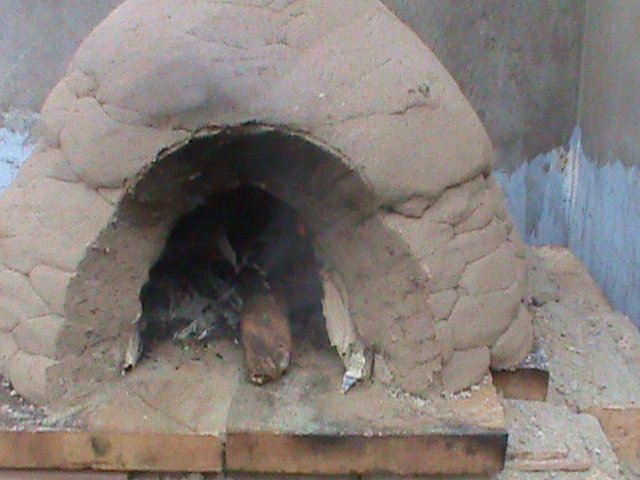 Photo 4
Photo 4 shows the clay oven being fired for the first time. The courses of the cobs can be seen on the walls of the oven as ridges. This first layer - the refractory layer, is a mixture of clay and sand in the ratio 1:3 with a water.
Mixing it was quite a task. I had to mix five batches of 8 kgs of the mixture in every batch. My son, his friend and my neighbor's daughter helped me. I could not finish the structure in a day. It took me 9 hours over a period of three days to finish it. With a group of 5-6 people, it should take much lesser time.
Lessons learned 
Leave some space to move around behind the oven as well.
Ensure the centering of the structure on the base
Be patient with yourself
Wet the sand before making the form
Make a cardboard form for the arch of the sand form which will help to pile on the sand more evenly.
Will have to fire the oven a couple of more times before cooking in it. Look out for more pictures soon. The pizzas will be really tiny I think. Let's see...
After that I will have to build the insulating layer.
Back to DIY page